Love Is All Around: Community Makes Penn National Home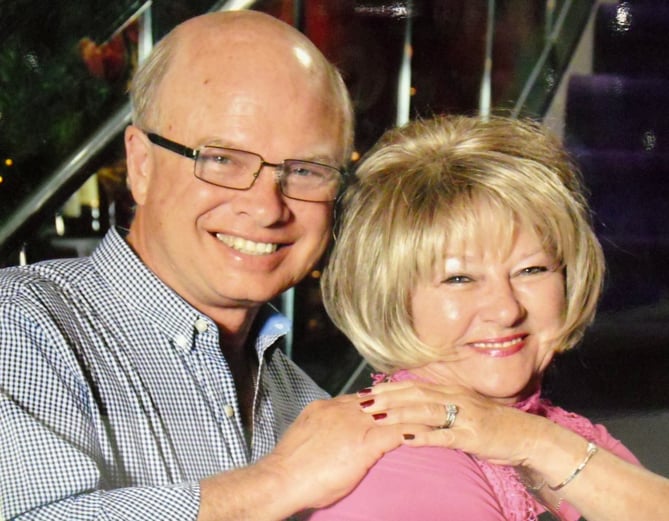 Despite one's best efforts, and often to great surprise, life tends to be something you can't plan. Just ask Linda Merrill, a mostly retired nurse and Penn National resident who set out to find her dream home and ended up finding a love she never expected. Always an advance planner, Linda started her search for the perfect place to call home a few years before retirement, searching state by state for a place within her budget and with a favorable tax situation for retirees. But the criteria wasn't merely financial: "I've been a critical care nurse for years, and it's all about the people – those people were my life. I knew I'd need an active, loving community I could feel a part of."
A Place Where People Care
Upon her first visit to Penn National, Linda saw groups of friends playing cards and going out to lunch. She felt that warm, inclusive energy she was after, and immediately got a sense that she could be happy here.
She also felt a sense of safety here. "I wanted a retirement home where I could lock the door, and leave to go volunteer for three months." The neighborhood is secure enough that neighbors pick up each others' mail or call if you've left your garage door open. However Linda won't be going off on any extended volunteer missions for a while. While attending a local church last year, Linda met a man who would change her life. "Steve thought I was an angel who fell from heaven just for him," she recalls with a laugh. "I haven't been married for 35 years, and had no plans to remarry, but he persisted and told me, 'Just so you know, I'm going to marry you.'" And so he did, and has since moved from his home in Greencastle to Penn National. "As a local plumbing and heating business owner, Steve's on-call hours are worse than those of a doctor," Linda says, but he doesn't worry about leaving her alone for those late-night emergencies. "Steve says, 'When I have to leave in the night, I know you're safe. You have people right next door.' It's a wonderful place for that."
Country Life
Coming from a more urban area near Baltimore, Linda is surprised how full and active life is out in the country. "On a typical day, I'd have book club followed by lunch with the girls in Gettysburg. There are always girls going out walking. I buy my eggs from a local farm run by a Mennonite family with 6 kids. I'll stay a while and help with the laundry because I love putting clothes out on a line." Linda's husband is a trustee at their church, so she plans to be active within that community, as well as volunteer at the food pantry and the hospital.
"People at Penn National go golfing, meet for lunch, photo clubs, exploring groups and to dances," says Linda. "In summertime, they have music at the trellis you take your lawn chair out to. They have experts come and talk to residents about retirement, finances and different interests in the community. I go to the clubhouse and have a massage once a month. The restaurant here is really good too. People visit in backyards and have people over for the Kentucky Derby. They sit out on patios and front decks, and talk to people walking by. It's a nice, easy pace."
People Helping People
Though it's just 90 minutes from Baltimore, the feeling is very different at Penn National. "When I drive back into Maryland now, I notice people cut you off in the road. Here, people wait for you, open the door for you, they say hi, they visit. It's a really great place," she says. Linda partakes in Penn National's SNAP Seniors Network Program, which facilitates community members helping one another at no cost aside from the minimal annual dues that go toward running the program. "Now that I'm not working, I'll tell SNAP when I'm available to take people to doctor or hair appointments. Or, if someone is away or in the hospital, someone will come in and feed the dog. I like to cook, so I can make food for people coming home from surgery. There's a guy who sets up everyone's computer. Right in your own community, you can get involved in helping each other."
Get to know others in the Penn National community and learn more about ways to get involved: