Our Personal Approach Sets Us Apart
Our commitment to this community and our residents is personal, because Penn National is our home too. Penn National is family-owned and operated, and for generations, our family has lived on this picturesque land. We still do – living here means we'll be neighbors!
We take pride in our community and are always listening to residents and making improvements. We have loved creating the unique Penn National community over the decades, and are excited to share it with you.
– The Zimmerman Family
Hear our unique story on being a family-owned and operated community for two generations.
View video
Family Owned and Operated for Two Generations
It has meant so much to us, to our family, to maintain our community, our legacy – to be this incredible place to live, make new friends and enjoy the beauty of the location.
View video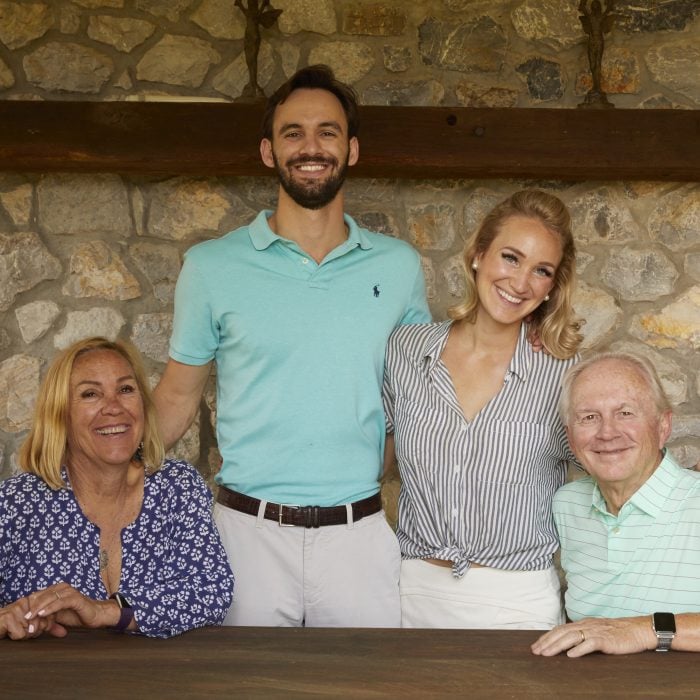 Our History
Penn National was founded in 1968 by T.K. Nitterhouse and a group of local investors. It was the first 18-hole golf course in Franklin County, Pennsylvania. Today, Penn National boasts two 18-hole nationally recognized championship golf courses and a thriving active adult community of over 1,000 families, encompassing over 1,500 acres.
In 1995, T.K. retired, leaving the business in the capable hands of his son-in-law, Dennis Zimmerman, and daughter, Patti Nitterhouse, who continue to work on building the late Mr. Nitterhouse's dream. Son, Ted, and daughter, Honor, have also joined the family business.
Penn National is a preferred retirement community for its trusted developers, affordability, ideal location, and its warm welcome feeling.