Why Bob and Ronnie Tice Chose Penn National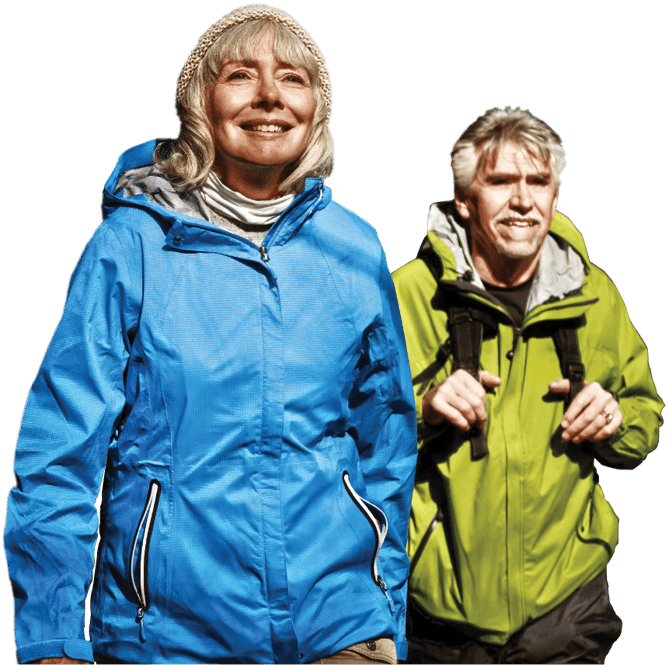 "We're not ready to be in a retirement community where you just sit on the porch."

That's how Ronnie Tice sums up the reasons she and her husband Bob chose the Penn National community from a carefully considered shortlist of retirement options. Eighteen years ago, Ronnie and Bob took early retirement and moved from just outside of Washington, D.C. to their Penn National home among the rolling green hills of Pennsylvania.

Escaping the crowds and traffic of the city was one goal, but their list of must-haves was a lot longer than that. It also included staying within visiting distance of old friends and neighbors, and close to their son who lives in Maryland. When the traveling bug really hit, they wanted easy access to both Dulles and Baltimore/Washington International airports. After all, they were retiring so they'd have more time to do all of the things they loved.

You Can't Beat the Location

Ultimately, it was Penn National's Mid-Atlantic location and gorgeous natural setting that helped it stand out from the other retirement areas they considered. "I'm originally from Scotland," says Ronnie, "and Penn National is probably as close as I can get to the scenery I love."

"The trout streams are wonderful," adds Bob, whose favorite pastimes include both hunting and fishing. "Plus I love being near the mountains. It's very refreshing."

Ronnie and Bob are active members of the Penn National Hiking Club, which takes advantage of the miles of scenic natural trails within and near the community. (In fact, Ideal-LIVING magazine included Penn National in its Best Nature Trails top 10 list.) They hike with the club in nearby areas like Caledonia State Park, which is part of the Michaux State Forest and includes a section of the famous 2,186-mile Appalachian Trail. Recently, Bob and Ronnie enjoyed a hike through Cunningham Falls State Park in Maryland, near Camp David, another favorite hiking spot of the group.

Nearby Art, History and Educational Pursuits
In between outdoor adventures, the Tices enjoy attending shows and concerts at the Luhrs Center, located on the Shippensburg University campus less than 20 minutes away, and sometimes head down the road to Hagerstown to explore its art museum or attend the Maryland Symphony Orchestra. "And, Gettysburg has a community music series that puts on wonderful classical performances," says Bob.

Of course, Gettysburg is steeped in history, starting well before the Civil War and Abraham Lincoln's iconic speech. Nearby Chambersburg, where abolitionist John Brown stayed while preparing his raid on Harper's Ferry, also has its share of historical charm and educational opportunities for life-long learners like Ronnie. Chambersburg is home to Wilson's College's Institute for Retired Persons, which provides talks on everything from art to politics, math, and science. "I really enjoy the talks," says Ronnie. "It's important to a lot of people in the community to continue their education."

To say that Bob and Ronnie Tice are happily retired would be an understatement; they're poster children for the active part of "active-adult living." And with the spectacular Pennsylvania mountain views, there's still a reason to occasionally just sit on the porch.

To get more information that you can share with your spouse about what the Penn National community has to offer, click here to request a free online brochure.