Art, Culture, Food: It's all here in historic Franklin County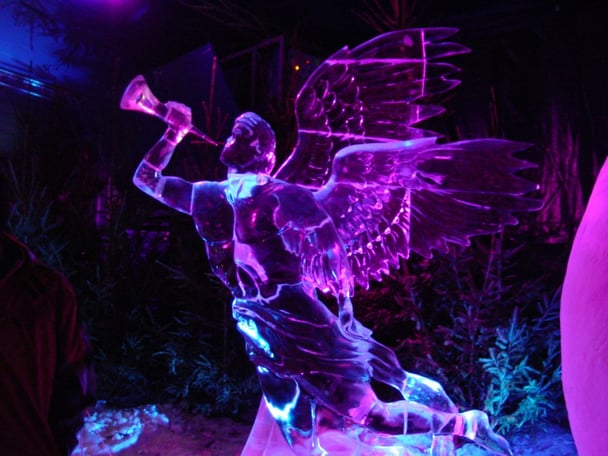 As if being in the midst of breathtaking natural beauty wasn't enough, Penn National's surroundings in historical Franklin County offer a plethora of rich cultural happenings. Music, theater, art—it's all in your backyard, making Penn National a truly special place to call home.
A Rich History
Settled by Scots-Irish and German immigrants in the 1730s, Franklin County was the quintessential American frontier. The area was a significant locale during the Revolutionary War and served as a hub of the Underground Railroad.
"Artifacts of American history are woven throughout the county," says Janet Pollard, director of the Franklin County Visitors Center and President of the Historical Society. "Be it a Cumberland Valley bank barn, our Greek Revival county courthouse or the cabin of James Buchanan's birth, reminders of a rich history lend a reflective, thoughtful tone—reinforcing the importance of knowing our past." History buffs will love the Franklin County Veteran's Military Park and Military Trail of History, and its accompanying self-guided tour of the county.
Flair for Drama
In the summer, theatre fans flock to the Totem Pole Playhouse for popular comedy, dramas and musicals. The Star Theatre in Mercersburg hosts the PA Opry, which stages a Branson-style variety show from May through November. All year round, downtown Chambersburg's Capitol Theatre—a converted 1927 movie house—plays host to a variety of musical entertainment, as well as the Chambersburg Ballet and Community Theatre. The Luhrs Performing Arts Center on the campus of Shippensburg University is a 1500-seat venue that hosts musical performances from Broadway to pop, rock and orchestral classics.
Always a Reason to Celebrate
There's a festival for every season, beginning late-January with IceFest, a four-day festival that has become Pennsylvania's largest. April brings Greencastle's Great Craft Beer & Wine Festival; June is the Strawberry Festival in Mercersburg. On the third Saturday in July, Chambersburg Old Market Day harkens back to 1864 with a light show reenactment of downtown's Civil War attack by the Confederates. Come fall, TownFest, the Mercersburg Beer & Wine Festival and AppleFest add to the convivial atmosphere of autumn in Pennsylvania.
Living Well is an Artform
Love a good gallery crawl? Chambersburg offers First Fridays and Second Saturdays with live entertainment and lots of local art on display. Downtown Waynesboro offers a year-round art experience at Destination Arts, which displays 800+ pieces of multi-media art in four galleries.
A Place to Feed Your Soul
Franklin County hasn't forgotten about its foodies. Go on a wine, chocolate and cheese crawl through the area's two artisan wineries and four chocolatiers (two of which are over 100 years old), and multiple cheesemakers. Franklin County is the second largest grower of apples and peaches in PA, so cider lovers will find a lot to love in the local producers. Healthy eaters brake for the area's countless roadside stands and farmers markets to experience "Franklin Fresh Firsthand."
"Franklin County is the best of small town America with a twist," says Pollard. "There's a sense of security and relaxation. It's a good environment for creativity. People care about where their food is grown. They want to walk or bike their communities. They want to know their neighbors. It is a place where people still stop, smile and talk to one another." When you plan your visit to Penn National, stop by the Franklin County Visitors Bureau and get inspired to see, taste and experience the best things the community has to offer.